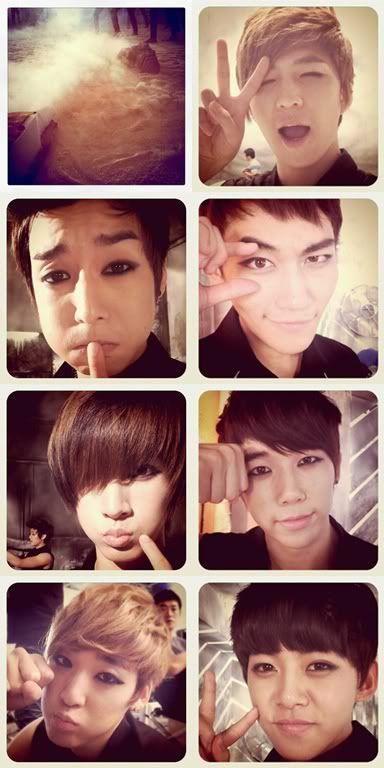 U-Kiss, Releases a Set of 'Cute Self-Ca' during Music Video Shoot

U-Kiss released behind the scenes photos during their new music video shoot.
On the 10th, U-Kiss tweeted through their official account "In the middle of music video shoot! Starting from the feet! Everyone is nervous" along with a picture.
After that, each U-Kiss members' appearance during the shoot were revealed on Twitter.
Soohyun, AJ, Eli, Kiseop, Hoon, Kevin and Dongho revealed self-cas of themselves. The members were seen to pose with a cute expression. All 7 were dressed in impressive dark, smokey make up.
Fans have expressed interest such as "Totally anticipating the music video!" "The weather is quite humid so stay strong! We'll always give you support" "We'll cheer you on through the difficult days of filming!" "Comeback quickly because we are waiting!" towards U-Kiss' new album release.
U-Kiss is scheduled to release their 2nd full-length album in September.
Credits: Source + ROCKETBOXX.NET + Kissme4Ukiss