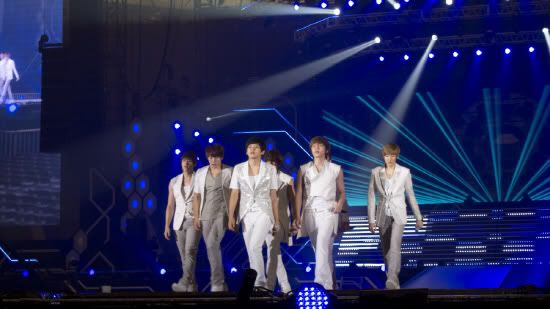 U-Kiss, who recently advanced into the Japanese market, has successfully carried out their sold-out fan meetings in Tokyo and Nagoya.

U-Kiss' rising popularity in Japan is shown through their sold-out fan meeting last week, on the 18th, in Tokyo where 10,000 fans gathered as well as, on the 24th, in Nagoya where a separate 5000 fans gathered. U-Kiss also received praise through their appearance at Dongho's 'My Mini Black Dress' preview event.
In addition the movie 'Don't Cry Mummy', starring YooSeon, Yoo HoSeong and Dongho, has also increased U-Kiss' popularity through the premiere in which local film fans attended.
U-Kiss will be holding another sold-out fan meeting on the 30th in Osaka.
U-Kiss' representatives stated, "In just over a month we'll be wrapping up U-Kiss' Japanese activities and commence Korean activities in September. They will be simultaneously having scheduled performances in 4 different countries of South East Asia, America and Canada along with their Korean comeback."
Credits: Source + ROCKETBOXX.NET + Kissme4Ukiss