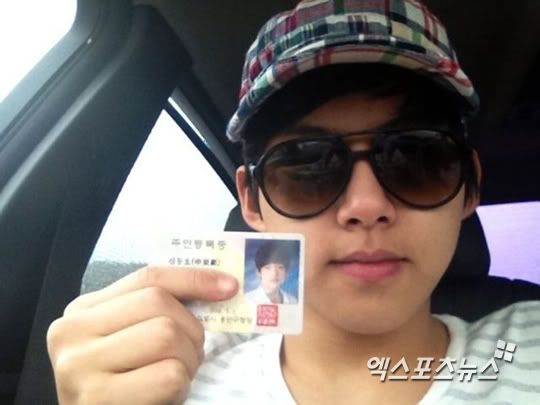 U-Kiss' Dongho, "I finally have an identification card"

U-Kiss' Dongho recently showed off his own identification card.

On the 16th, Dongho proudly tweeted," Everyone, today please cry joyful tears with me. I have finally received my own identification card. Please give lots of love to my I.D card" along with a picture.
The picture captured Dongho wearing a hat and sunglasses, proudly holding his I.D card.
U-Kiss debuted during 2008, when Dongho was 14 years old and he has now grown to 17 years old and have received his I.D card.

U-Kiss is scheduled to finish their remaining Japanese activities in August and release their 2nd Korean album in September.
Credits: Source + winterchoco @ ROCKETBOXX.NET (translations) + Kissme4Ukiss